The Albright Improv Festival
Launched in 2013, The Albright Improv Festival aims to bring regional college, high school, and professional improv groups to Albright College in Reading, PA for a day of workshops, performances, and fun.
This year's festival is set for Saturday, February 3rd! Matt Holmes of Matt& will be headlining - more info on Matt HERE!
AIF6 will continue to celebrate the best in college improv with groups from across the Mid-Atlantic.
We're also excited to announce our comedy roundtable this year -
"Serious Comedy."
Be sure to join us for a rousing discussion of the role of comedy in confronting the issues of the day.
Past festivals have featured Ferrari McSpeedy, Pudding-Thank-You, The Amie & Kristen Show, Quick & Dirty, Notorious EKG, Joan McNeil, as well as groups from Millersville University, Franklin & Marshall, West Chester University and more!
Workshops!Concepts of Improv
Structured for improvisers with any level of experience (including none) and any area of interest (games, longform, improv-to-script), this workshop will review the crucial underlying fundamentals of unplanned performance, as well as terminology and approaches from different schools. We'll focus on what works, why it works, and how you can keep it easy and fun.
About the Instructor:
Matt Holmes has performed and taught improv since 1998. He ran a weekly short-form improv show in college, co-founded the seminal Philadelphia longform group Rare Bird Show in 2003, and performs improv with a complete stranger from the audience in Matt&, called a "must-see" by PhiladelphiaWeekly and "playful and winning" by
TimeOut
. He has taught improv across the country to 7-year-olds, 70-year-olds, and others in between.
Playing in the Present
Join Matt Fotis for a workshop that focuses on staying in the moment and playing all of the wonderful gifts that are sitting right there in the present moment. Rather than inventing new things or searching for something hilarious, this workshop will help you focus on what's already right there waiting to be used.
About the Instructor:
Dr. Matt Fotis is the Chair of the Albright Theatre Department and author of
Long Form Improvisation & American Comedy - The Harold
, and co-author of
The Comedy Improv Handbook
.
Apply to perform below!
---
---
---
---
---
Powered by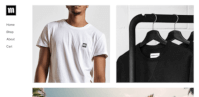 Create your own unique website with customizable templates.